KEEP A WATCHFUL EYE ON YOUR PROPERTY 24/7
Best Virtual Guard Services in California
Our Highly Advanced A.I. System Can Detect Any Suspicious Activity In Real-Time, Allowing Our Team To Respond Immediately.
EFFECTIVELY PROTECT YOUR BUSINESS AND REDUCE YOUR SECURITY COSTS
---
Guardian Integrated Security is the best choice for virtual guard services in the San Fernando Valley and Greater Los Angeles area. With decades of experience providing private security services to thousands of businesses, our management team can be trusted to implement an effective security plan for commercial and industrial properties of any size.
PLANNING
---
We strategically place security cameras and motion detectors throughout each site and have trained staff monitors them remotely at our command center. By using the industry's best security practices and modern-day surveillance technology, we're able to provide security solutions that are not only highly effective and more comprehensive than traditional on-site security guard services, but also much more affordable.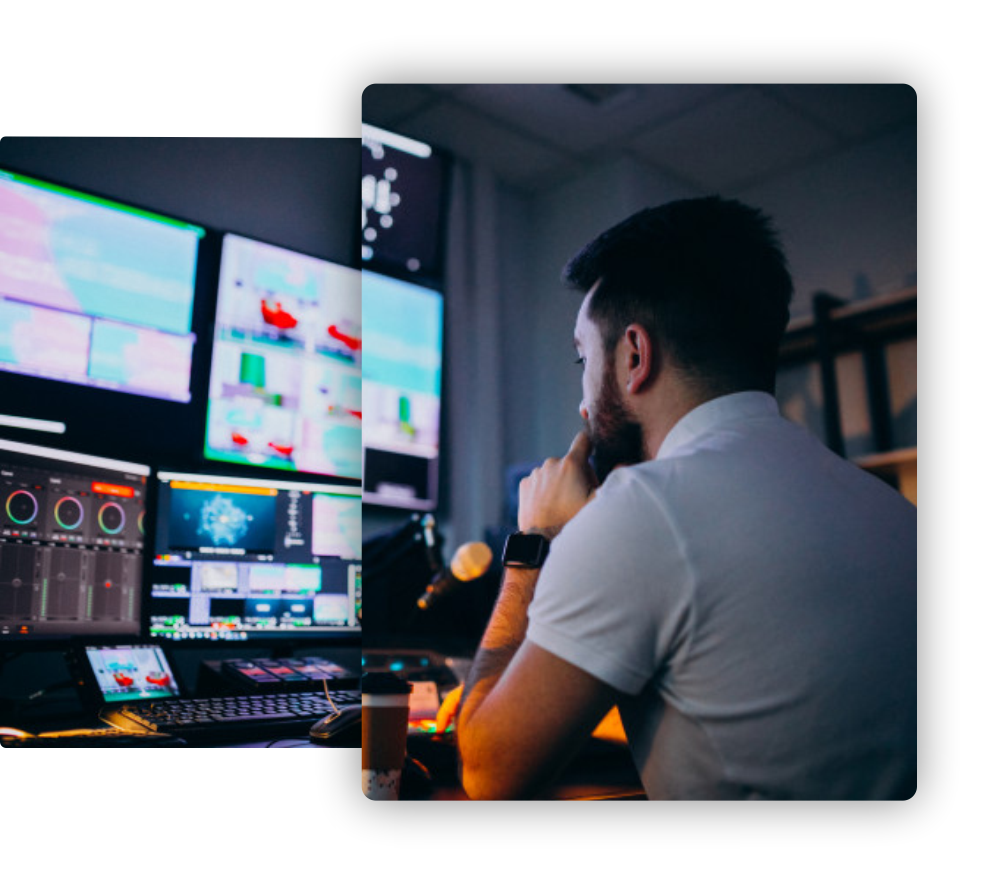 WORKPLACE COMPLIANCE
Ensure that your employees are following local laws and safety standards by remotely accessing live or recorded footage captured by CCTV cameras. This footage can be viewed by property managers and business owners anytime of day or night via our secure online portal. Footage can also serve as valuable evidence in legal disputes and fraudulent workers' comp claims.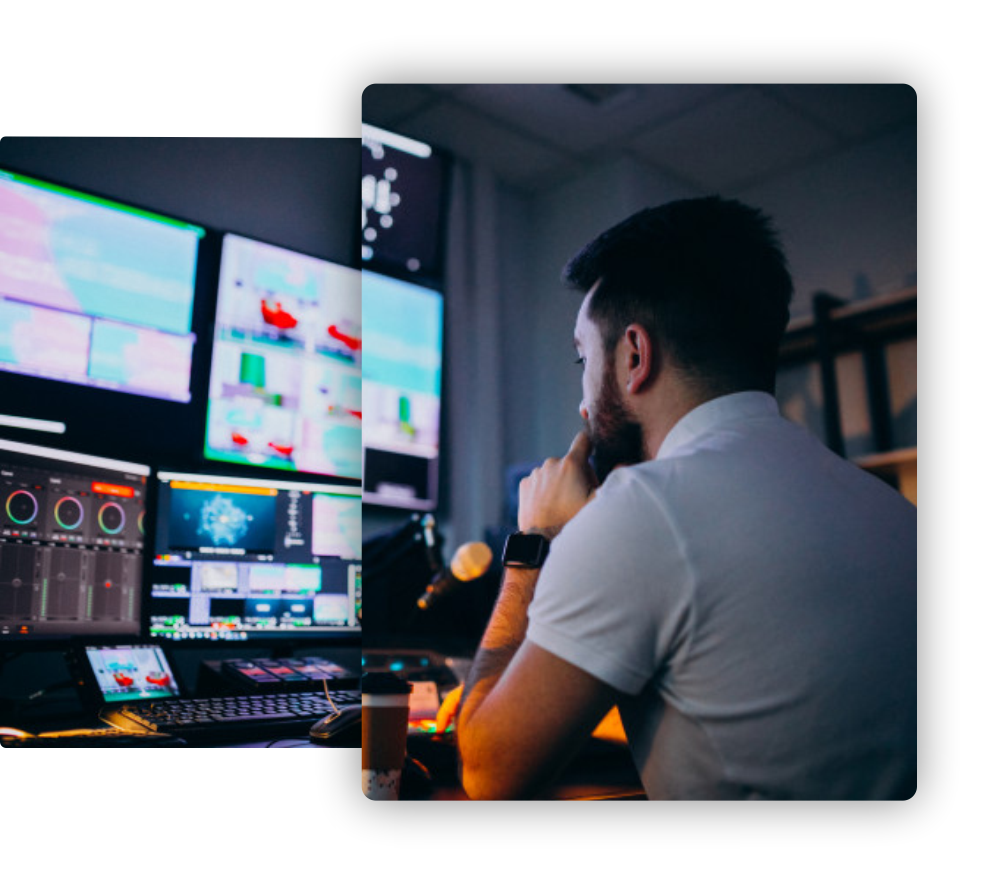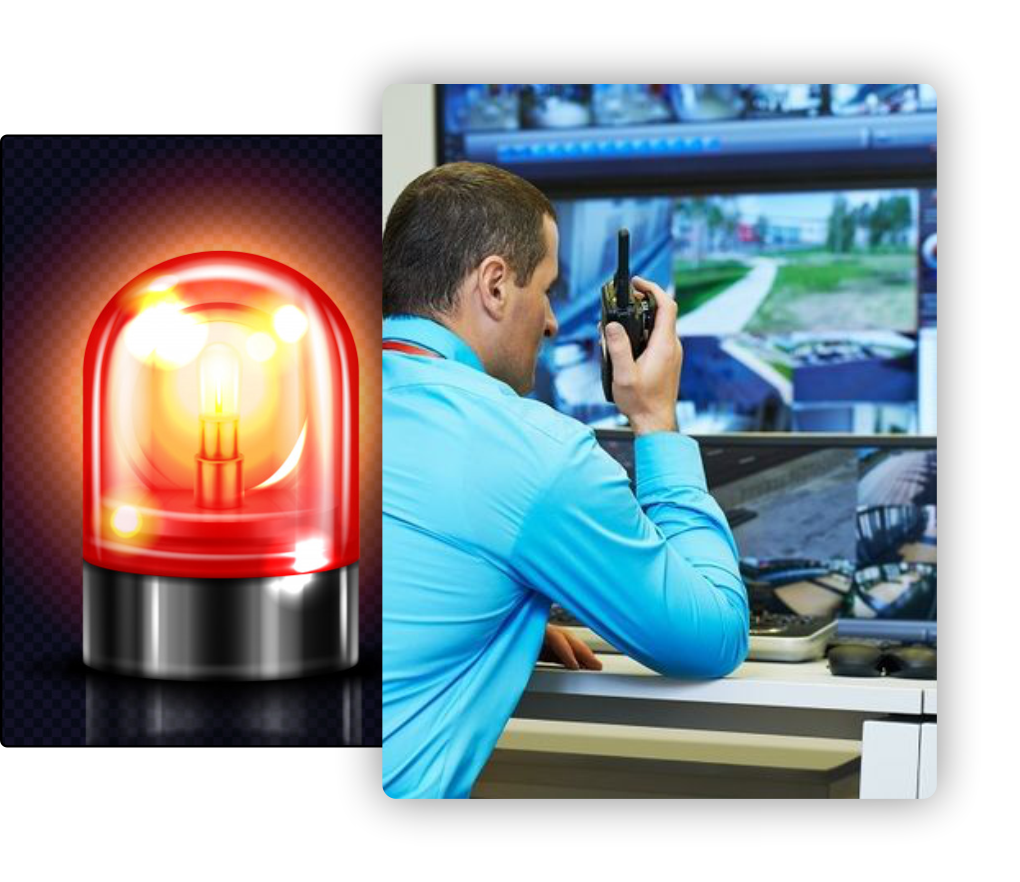 ALARM ASSISTANCE
False alarms can quickly become a costly error and inconvenience to your business's day-to-day operation. In Los Angeles County, permitted alarm users are charged with a $216 fee for their first false alarm, and this fee increases in $50 increments for each subsequent false alarm occurrence.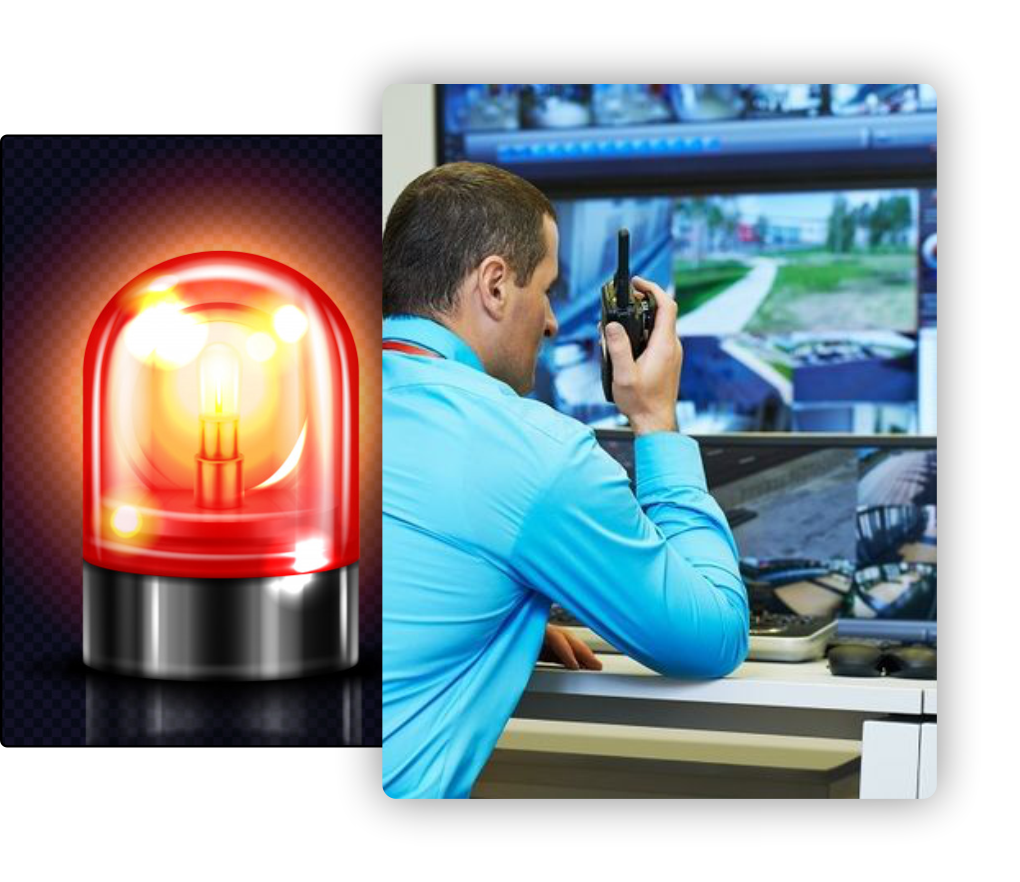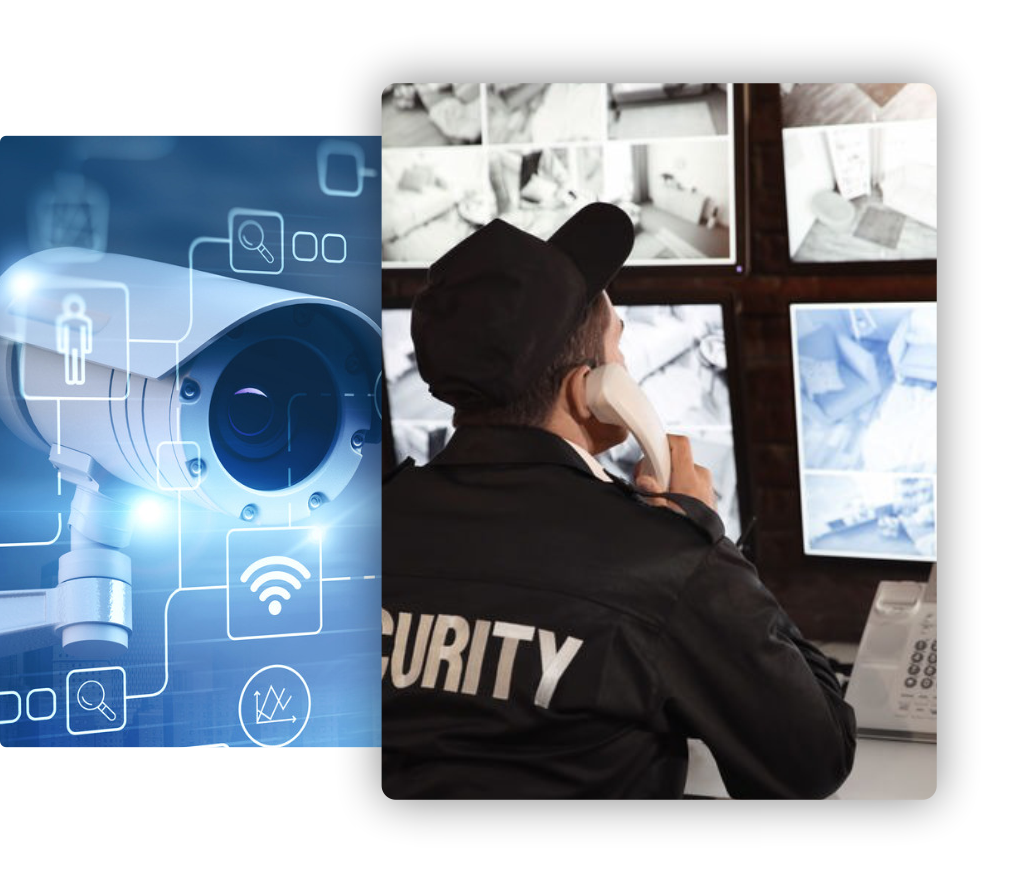 LONE WORKER MONITORING & VIDEO GUARD ESCORT
Remote guards offer an additional level of protection to employees who work after normal business hours, including late at night or during weekends and holidays.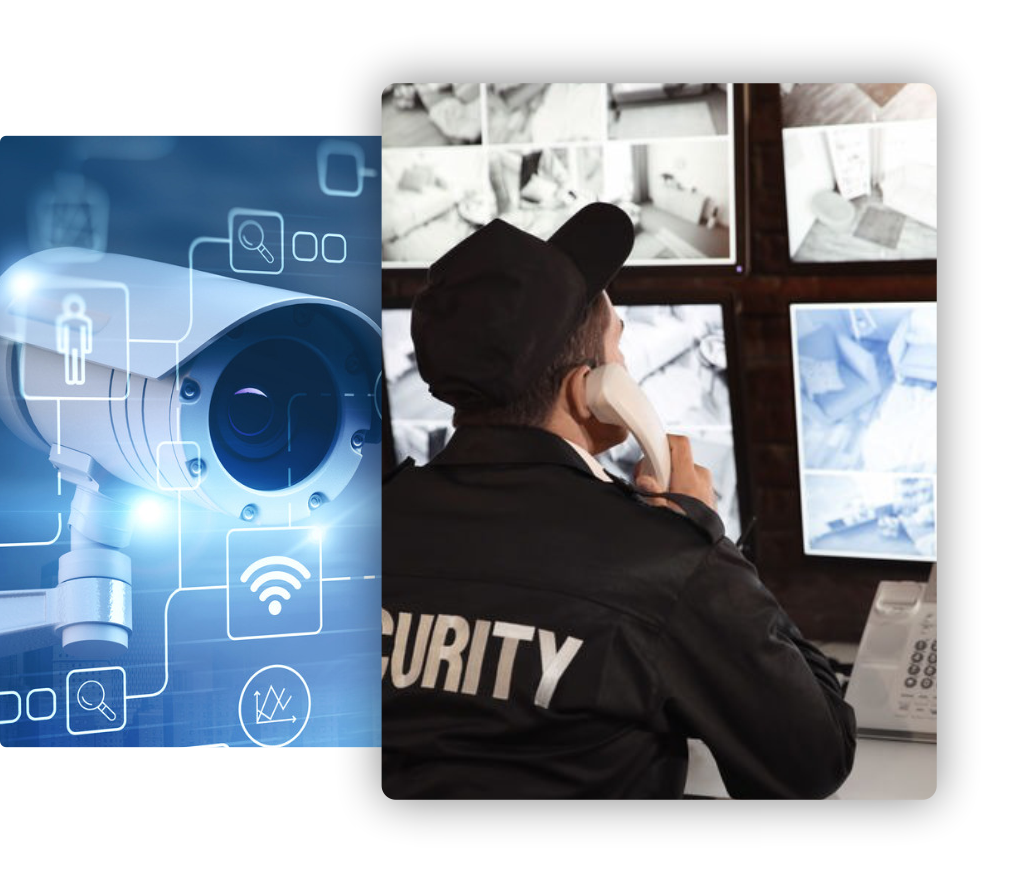 MONITORED DOORMAN
Manage access to your business with remote guards who are trained to identify authorized personnel, tenants, & approved visitors and grant them access to your business, gated areas, unmanned lobby, or secured loading zone.
Our Virtual Guard Services Allow For Personalized Security Solutions Tailored for Your Specific Needs
KEEP A WATCHFUL EYE ON
YOUR PROPERTY 24/7
___________________________________________________
BOOK A FREE CONSULTATION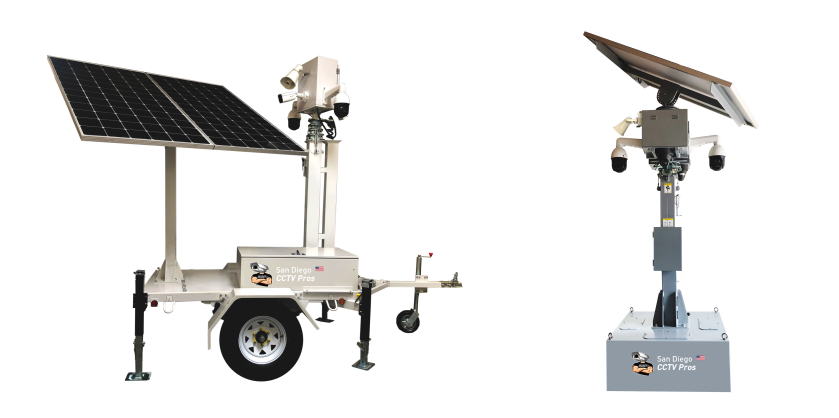 Our remote guarding services are
extremely versatile and can be fully
customized for a range of applications,
making them a great solution

EVALUATE
By providing an on-site assessment, we will
determine how to best monitor your site and keep
your property secure.

Within days, our team will install all video cameras,
audio speakers, and motion sensors and have them
fully connected to our command center.

Your security camera footage will be monitored
remotely by fully trained and experienced guards.
If we verify a security threat, we immediately alert
local law enforcement and notify the offender that
they are being observed and recorded.