Your peace of mind is our business.
Schedule Your Free Estimate
Temecula and San Jacinto Valley's Best Choice for Advanced Security Solutions
GET A FREE QUOTE
Fill out the form and a specialist will contact you at the phone number provided.
SERVING ALL OF TEMECULA COUNTY & SAN JACINTO VALLEY
HEMET • SAN JACINTO • TEMECULA • MENIFEE • WINCHESTER • LAKE ELSINORE
Schedule Your Free Estimate
WHY CHOOSE SAN DIEGO CCTV PROS?
GET EFFECTIVE, AFFORDABLE & RELIABLE SECURITY WITH SAN DIEGO CCTV PROS
San Diego CCTV Pros is proud to offer its advanced security technology solutions to commercial clients and property managers throughout all of San Jacinto Valley and Temecula Valley, including Hemet, Menifee, Winchester, Lake Elsinore, and surrounding areas. Our services include:
Security Camera System Design & Installation
Mobile Surveillance Trailers & Towers
AT&T Phone Systems and Data Networks
Live Remote Monitoring (Virtual Guarding)
We partner with many leading manufactures in the industry and carry the most trusted brands, such as AXIS Communications, Honeywell, GeoVision, HikVision, and EnGenius.
Fully Customized Surveillance Solutions to Meet Any Security Need
To ensure that we meet each customer's specific security needs, we always start with an on-site consultation. This consultation is performed by one of our highly qualified security professionals and includes a complete site assessment and threat analysis. Because the majority of our security pros have at least 8 or more years of industry experience, you can trust that you are working with someone who is very knowledgeable and knows how to design a security system to meet your specific set of circumstances while also working within your budget.
Since 2008, San Diego CCTV Pros has been known for providing the best value in security surveillance solutions. Not only do we give our clients access to cutting-edge, high-quality surveillance equipment, and superior customer service, but we're also very competitive when it comes to pricing.
While there are large "big box" stores that offer security surveillance systems among their many services, at San Diego CCTV Pros, security surveillance system design, installation, and monitoring is all we do. With us, you'll get personalized service, expert recommendations, custom-designed security solutions, commercial-grade surveillance equipment, one year of support, and guaranteed installation.
If you are ready to get started, give us a call to set up your FREE consultation meeting.
We look forward to working with you!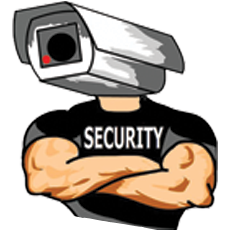 SKu: GV-BX12201 Up to 15fps@ 4000×3000, 30fps @ 3840×2160 Built-in/external microphone Varifocal lens 4.1mm-9mm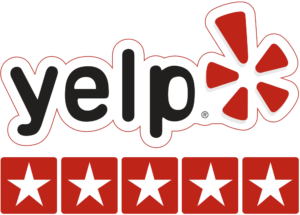 "If Yelp offered 6 stars I would have chosen that option. Judah and his tech were able to troubleshoot a networking issue with my home security system that the original installer could not resolve after 3 attempts. Don't waste your time going anywhere else for all your home security needs. I just wish I found these guys sooner, it would have saved me a lot of frustration ( and money)."
Jeff H.
VIRTUAL SECURITY GUARD SERVICES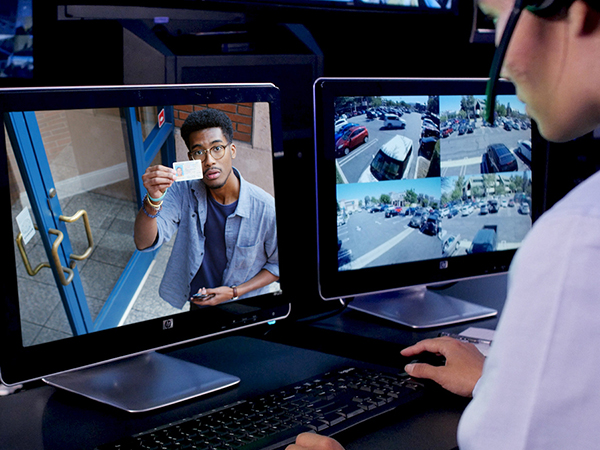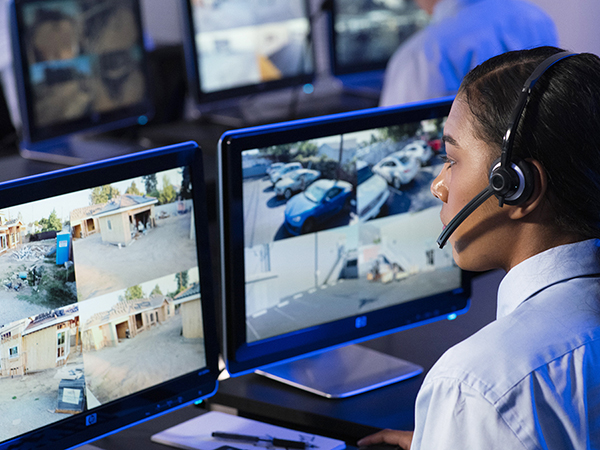 Our virtual security guard services give businesses an affordable and effective alternative to traditional on-site guard services. By having trained, experienced guards remotely monitor your video surveillance system, analyze any suspicious activity, and intervene within seconds if necessary, we essentially turn every security camera into a virtual guard. Our remote guards use two-way speakers to alert intruders that they are being recorded and have the ability to dispatch local law enforcement when necessary.
When strategically designed, implemented, and managed by the security experts at San Diego CCTV Pros, virtual guarding can provide broader coverage, faster response times, and more valuable evidence than traditional security guard services.
BENEFITS OF OUR REMOTE CCTV MONITORING SERVICES:
Security cameras monitored by trained guards
Real-time intervention with two-way loudspeakers
Instant notification when suspicious activity is detected
Remote monitoring available 24 hours a day, 365 days a year
Faster response time from local authorities
High-quality video footage helps capture and prosecute criminals
Up to 70% less than on-site guard services
MOBILE SURVEILLANCE TRAILERS & TOWERS
Mobile surveillance units provide the ideal solution for businesses that need to improve safety and security in a remote location. They are often used to effectively deter theft, vandalism, trespassing, and other unwanted or unsafe activities at construction sites, parking lots, industrial parks, airport hangars, defense facilities, amusement parks, parking lots, and shipping ports.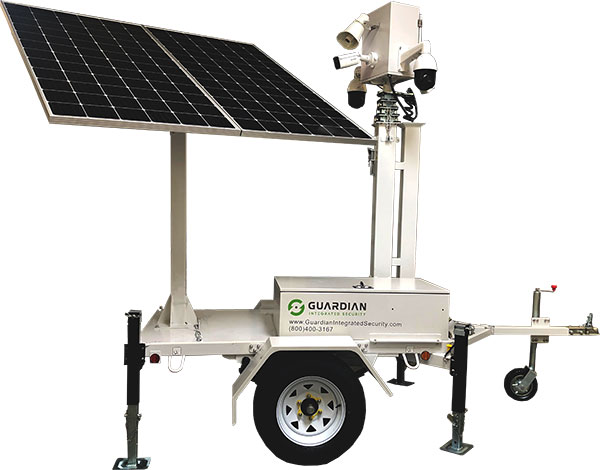 AVAILABLE FEATURES:
Solar-Powered Options
​Remote Public Announcement System
Adjustable 30' Surveillance Tower
Mobile Trailer or Locked In Place
​Customized Surveillance Solutions to Meet Your Needs
Camera Options Include: IP, Dome, Infrared, Low light, Digital, Mega Pixel, HD​
Digital Video Recording (Local and Remote)
Time Lapse Capabilities
Live Monitoring & Playback Available From Any Desktop or Smartphone
Easy Setup and Operation
Fast Quotes & Deployment--Often Same or Next Day